Monitor and track your assets service history with asset management software
Through WorkPal's asset management software, fixed assets can be maintained, tracked and serviced giving a clear overview of the asset on-site, the condition and service history of the asset, any parts, notes, documents or forms on that asset.
All on-site asset information can be accessed through client portals. Barcode/QR Code scanning can be used on the mobile app to aid with the tracking, servicing and maintaining.
Scanning QR/Bar Codes on the mobile app can instantly pull through associated information of that asset, to allow for data capture.
Never miss a service again
Recurring jobs can be set up within WorkPal's desktop application including the servicing of assets. This can be customised depending on the compliance requirements, for example, a service can be set to recur every year, every month or the first Monday of every month. This makes future planning easy for office and field staff and ensures your business or your client's business remains safe and compliant.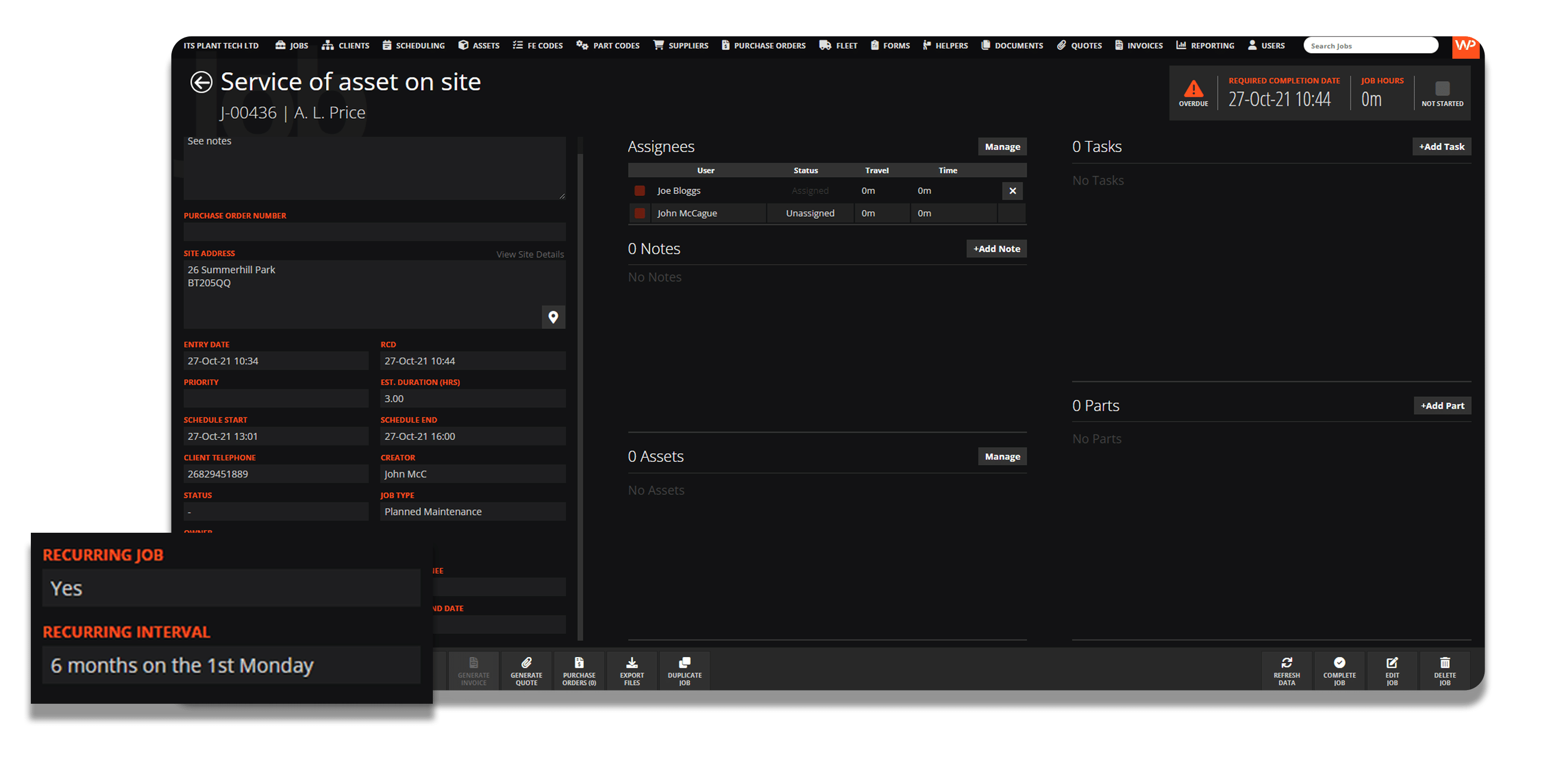 5 Ways Field Service Management Software Can Benefit Your Business.
5 Ways Field Service Management Software Can Benefit Your Business.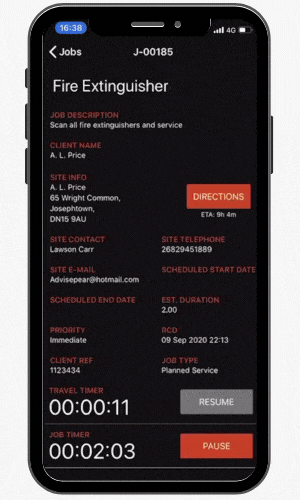 Fast access to historical data
WorkPal's QR or barcode scanning feature allows operatives in the field to quickly scan a piece of equipment and see the previous service history, any parts used during the service, images and documentation. This speeds up the job and enables the operative to complete servicing more efficiently.




Sync data back to the office in real-time
Keep your customers informed
Through our preferences tab, you can customise up to 50 different asset fields. Add your own fields, specific to different assets for accurate information both in the office and on-site. These fields can be pulled through to reports and asset service forms to provide the customer with detailed information.
Creating detail assets fields makes reporting much more useful. Through WorkPal, you can create custom asset reports to enhance the overall management of assets between clients and sites. Decision making becomes easier and your business operates more efficiently.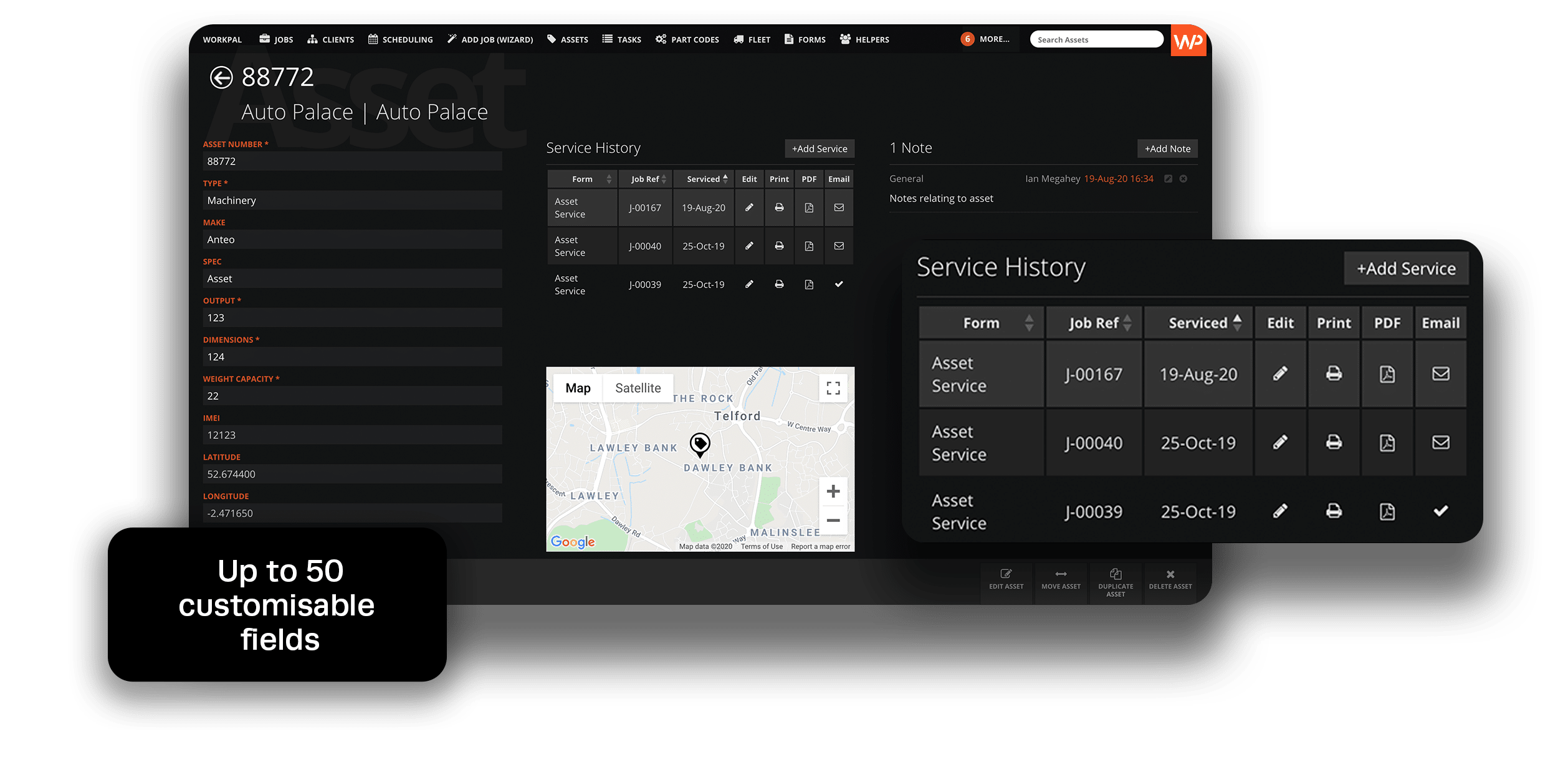 "Having the ability to store a database of assets and have a complete service history while being able to quickly scan these assets, has made a massive difference to us as a company."