The client portal feature in WorkPal gives your customers access to view what you want them to see – log jobs online, access jobs you have completed on site, assets on site, jobs in progress.
The ability to utilise client portals is a great advantage during tender process and giving a more thorough service to customers.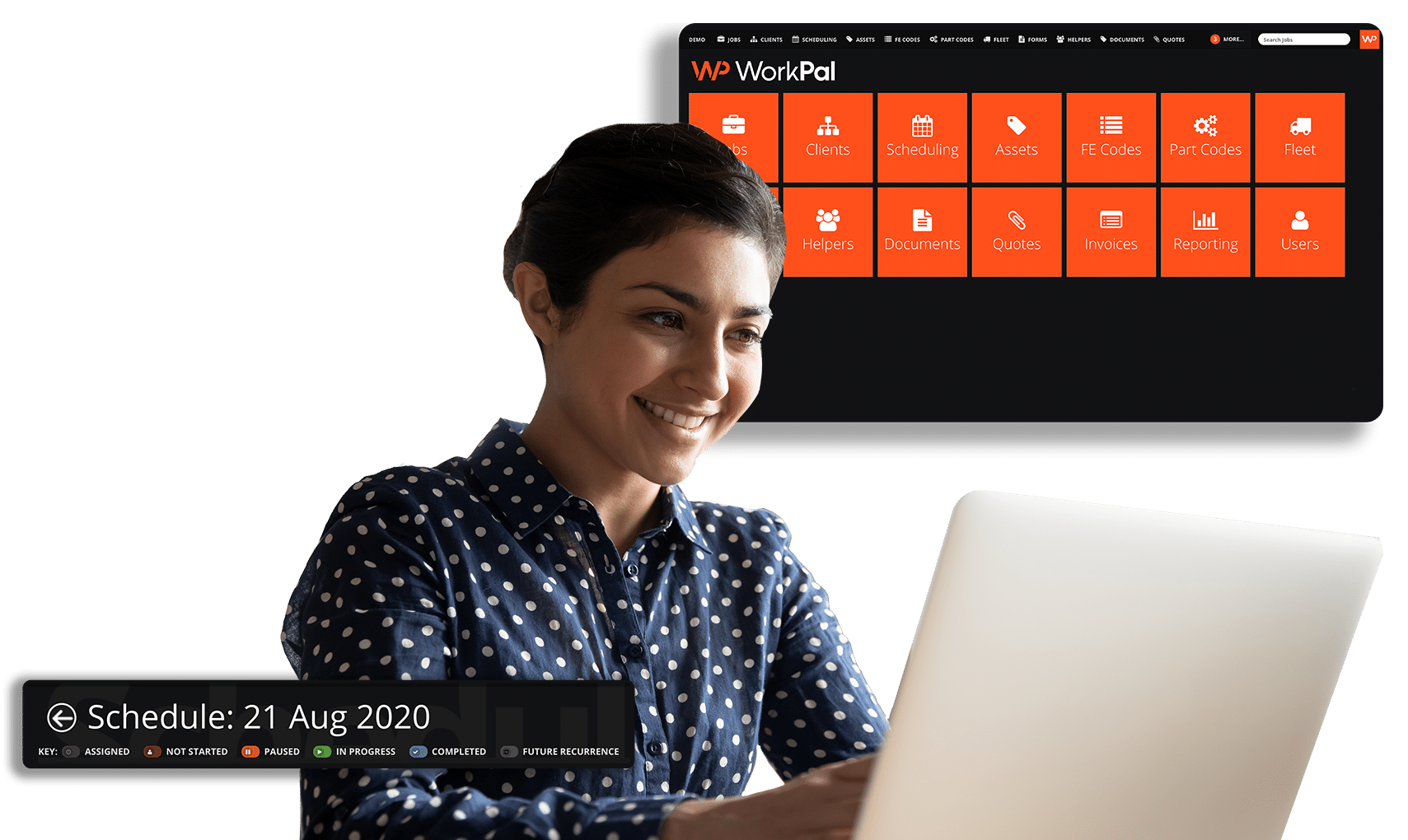 Customer Service
24/7 customer access allowing them to see jobs completed by you on their site through their own login. These portals are read only and display the data you want the customer to see – job sheet, photos, time on job, digital forms, documents
Win and retain contracts
Many contracts now make it essential to have customer or site portals to log in and see works completed. Let WorkPal aid you in winning contracts.
Reporting
Customers can run their own reports based on jobs completed at their sites – giving them greater control, and you less admin time giving job updates.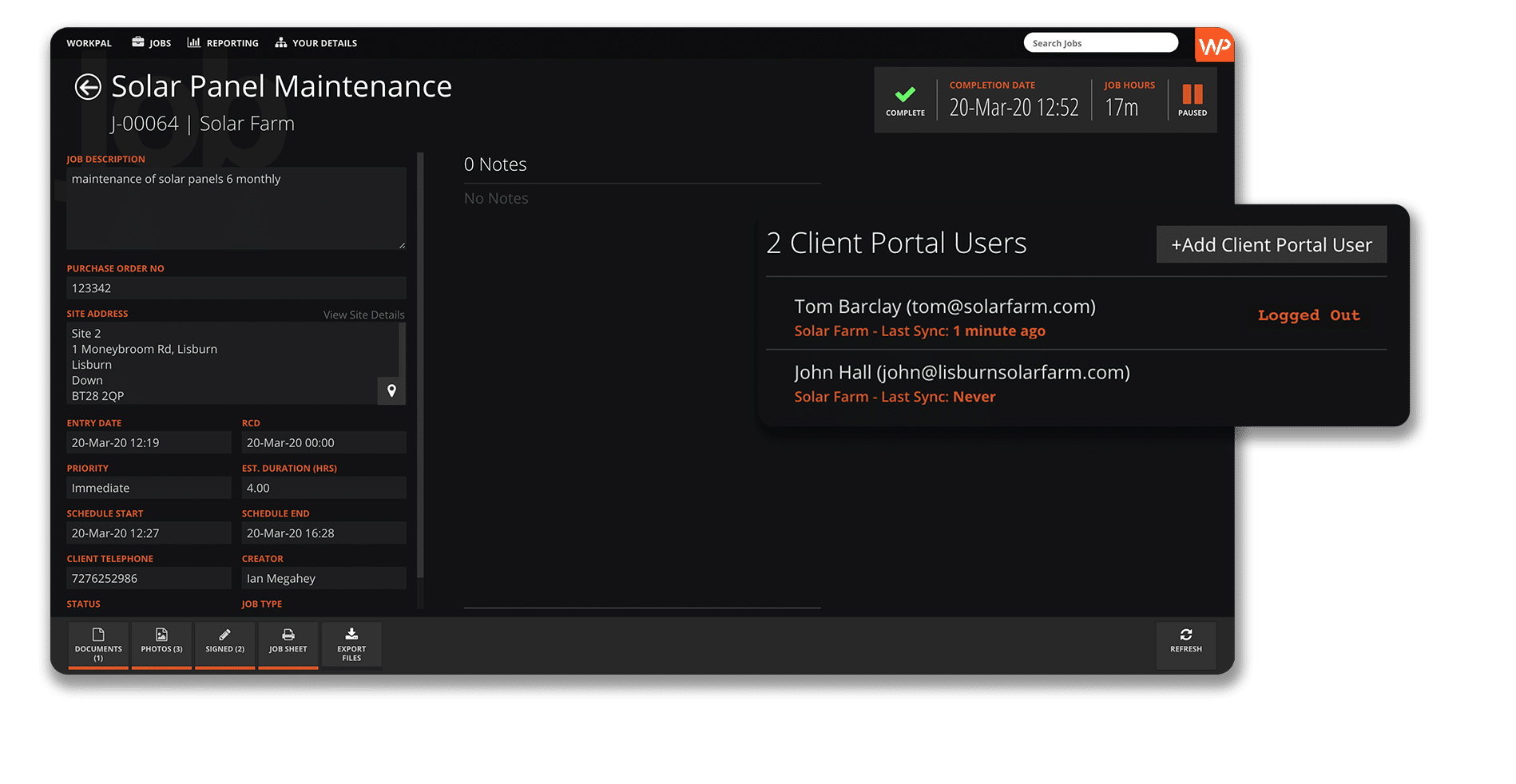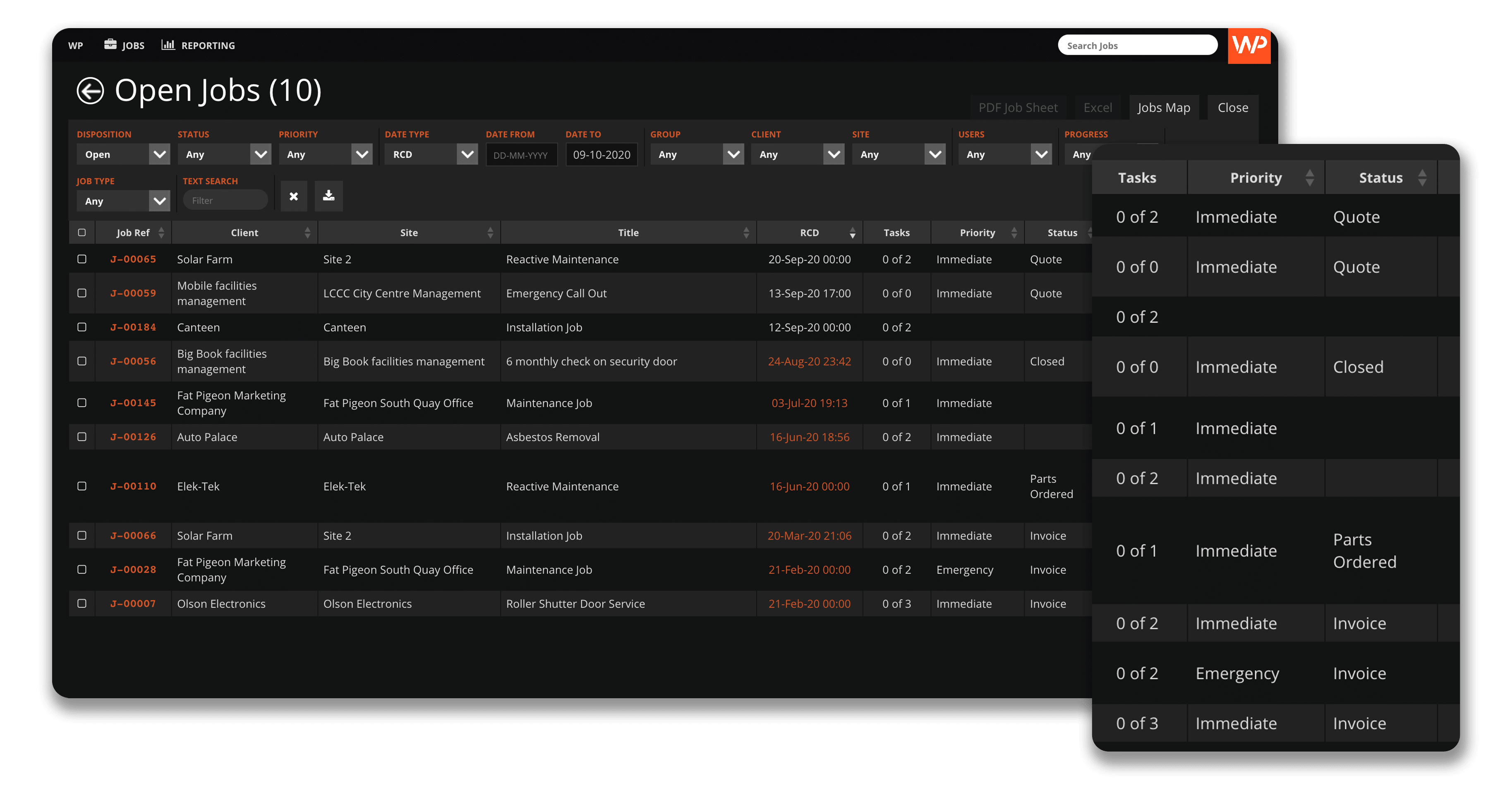 Sub-Contractor Portal & Mobile App
Close work orders fast and efficiently
Connect your supply chain
Live job updates from allocation to invoice
Assign & Dispatch to sub-contractors
Allocate work orders to your supply chain seamlessly​
Real time updates
Live updates on jobs dispatched to sub-contractors
Custom reporting
Custom reporting for sub-contractors and for your own back office.
"In a service industry where communication and reputation is everything, WorkPal helps us ensure that our customers are kept fully up-to-date on the status of the works that we carry out for them as promptly as possible, from job progress through to job completion and invoicing."