Time on the job, not on the paperwork.
With WorkPal, the scheduling tool allows you to see at a glance the daily jobs assigned to each engineer – this, together with the drag and drop technology facilitates the easy overview, assignment and dispatch of jobs to your mobile workforce.
The key shown in the scheduling tool differentiates the status of jobs, allowing for easy tracking – jobs not started, jobs in progress, jobs paused and jobs complete.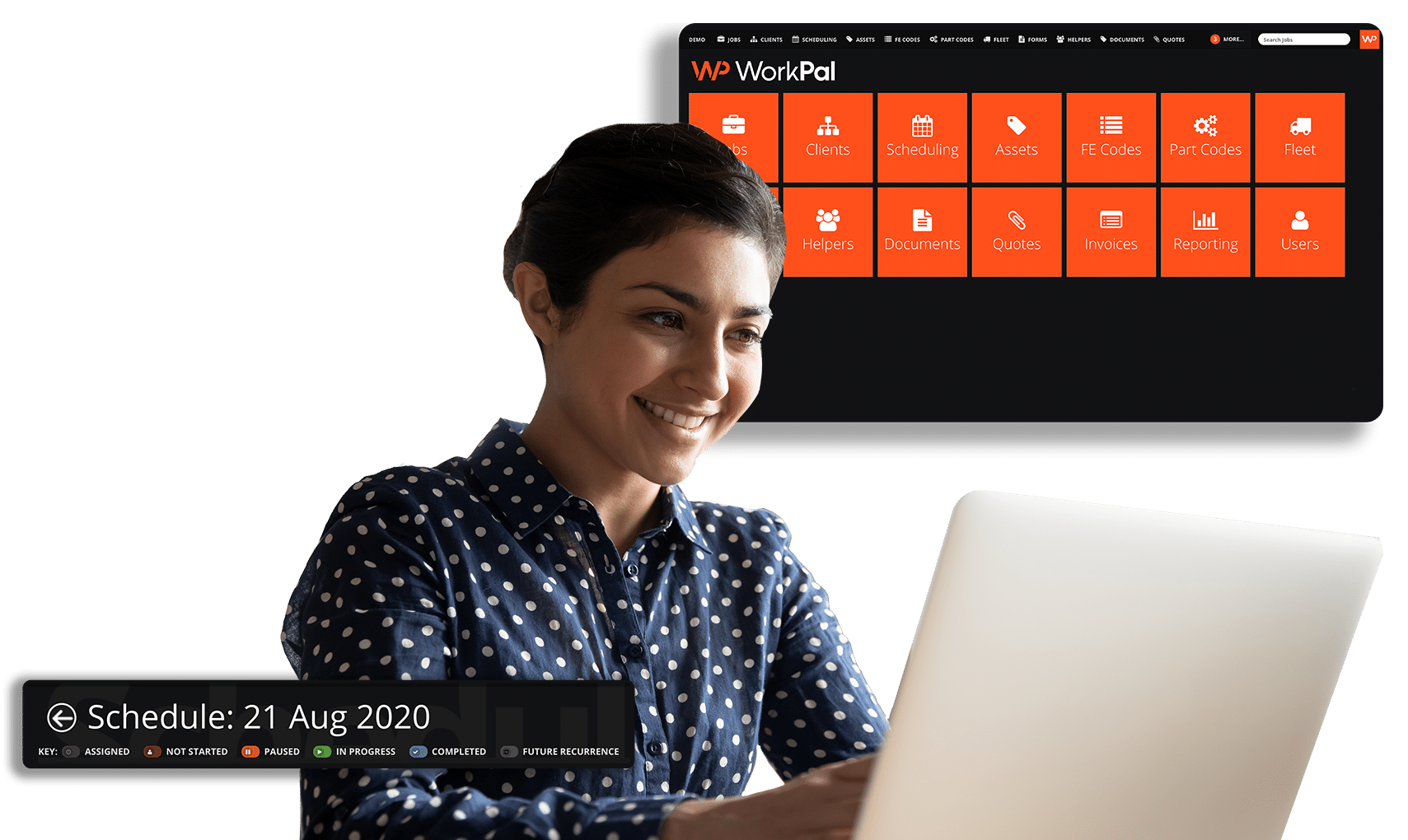 Through WorkPal, staff can easily assign, change and update any job and this information is sent in real-time to field engineers. Everyone has the right information when they need it.
Likewise in the back office, staff can see when a job has started, is paused for breaks or is completed for invoicing. This enables the team to stay up-to-date and keep the customer informed at all times.
5 Ways Field Service Management Software Can Benefit Your Business.
5 Ways Field Service Management Software Can Benefit Your Business.
Customisable For Easy Management
During your set-up stage, you have the ability to customise particular aspects of your system.
Individual colours can be assigned to certain job statuses so your team can see at a glance what stage a job is at. You can assign colours to jobs in progress, paused jobs, jobs received and completed. 
Similarly, you can customise staff absences meaning when engineers are on annual leave they can not be assigned to a job during this period. This prevents any confusion or missed jobs occuring.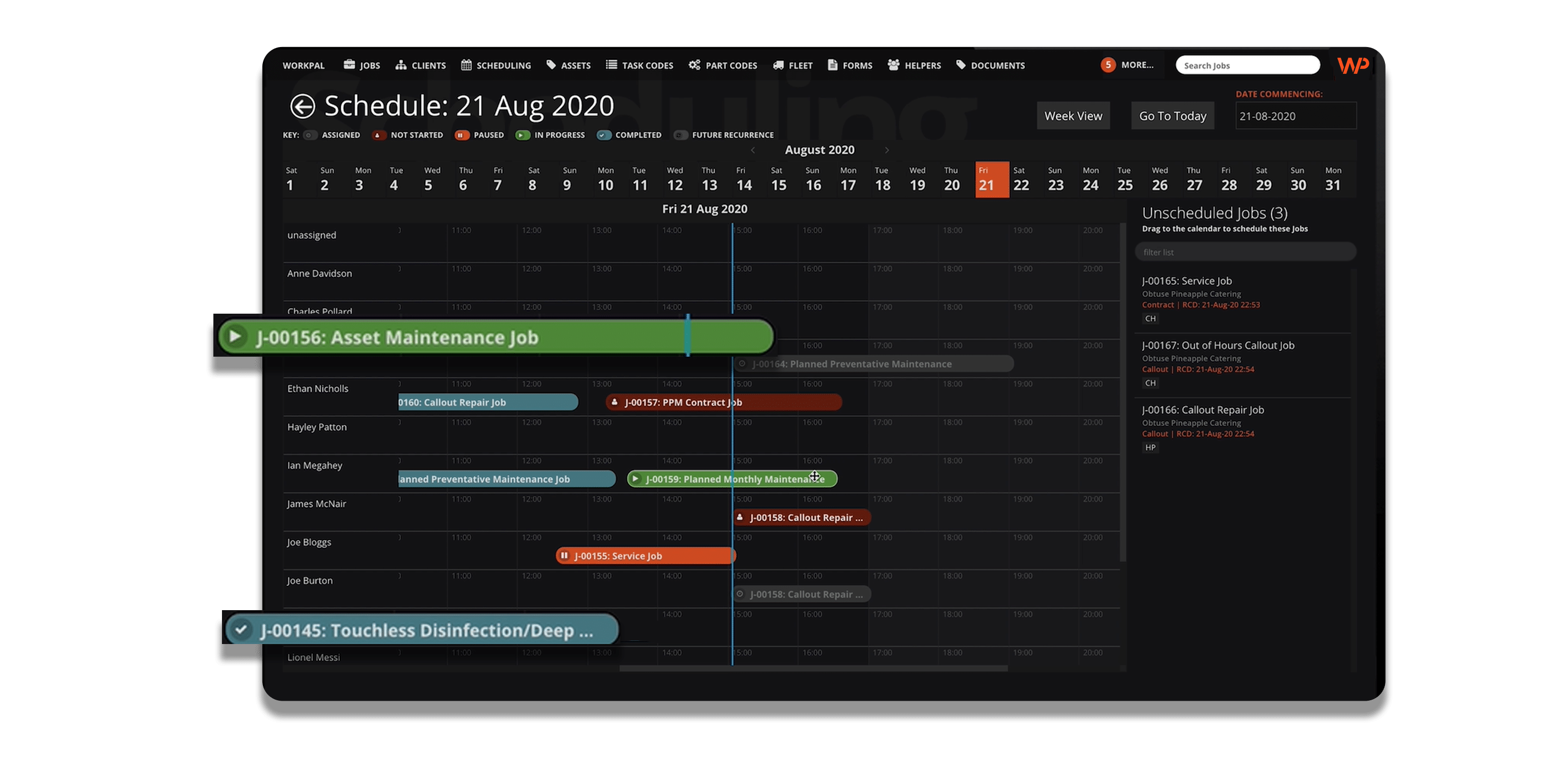 "With the WorkPal solution, our engineers can now easily see exactly where our mobile staff are and what they are doing. This visibility saves valuable time and gets our engineers to jobs quicker."