Learn how WorkPal can integrate into your business and streamline your operations. Create a smarter, faster and simpler way of working for your back-office and field operatives.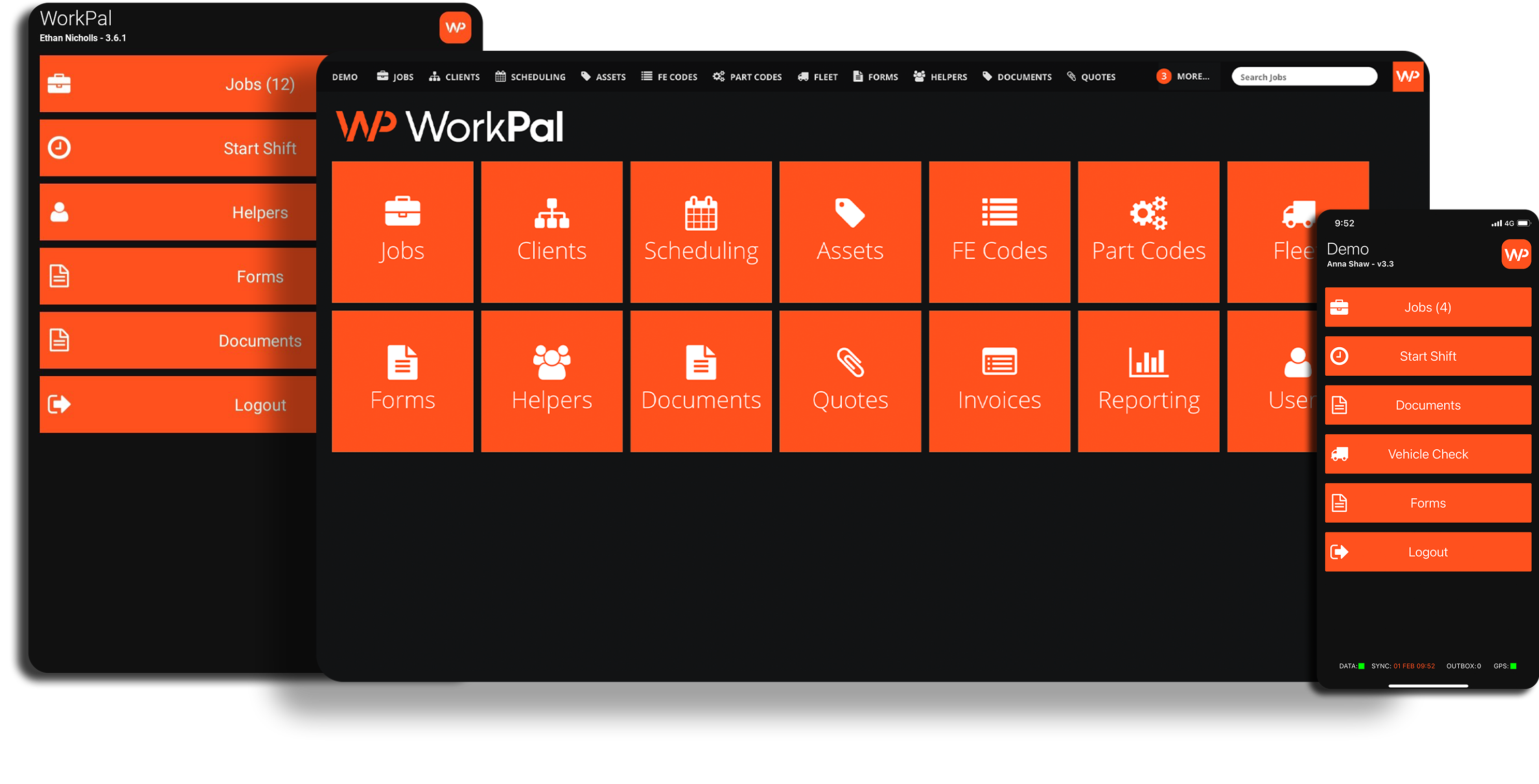 View our demo to see how WorkPal can help your team work better together.
"We would definitely recommend WorkPal to anyone considering a job management system. Not only is the software simple to use, but the WorkPal team are always on hand to offer technical support when we need it."

Benefits of Job Management Software
Improves Efficiency
Streamline how you schedule and allocate jobs to field engineers. Real-time information from the mobile app is automatically synced back to the office.
Ensures Compliance
All data is stored securely on WorkPal and is easily accessible for auditing purposes including all historical information.
Better Service Delivery
Provides customers with up to date and accurate information on job progress, costs and projected completion. Clients can see all information attached to the job in real-time.
Enhances Communication
Office staff and field engineers have a better line of communication through WorkPal. Avoid using multiple platforms for internal communication.
Centralised Data
As a cloud-based solution, all data is stored in one centeralised location, giving staff the ability to access information from anywhere, at any time.
Saves Money
By reducing the amount of paperwork coming through your office and replacing manual data entry with digital processes, you can allocate your budget to more important areas of your business.
5 Ways Field Service Management Software Can Benefit Your Business.
5 Ways Field Service Management Software Can Benefit Your Business.
Time on the job, not on the paperwork.
With WorkPal, the scheduling tool allows you to see at a glance the daily jobs assigned to each engineer – this, together with the drag and drop technology facilitates the easy overview, assignment and dispatch of jobs to your mobile workforce.
The key shown in the scheduling tool differentiates the status of jobs, allowing for easy tracking – jobs not started, jobs in progress, jobs paused and jobs complete.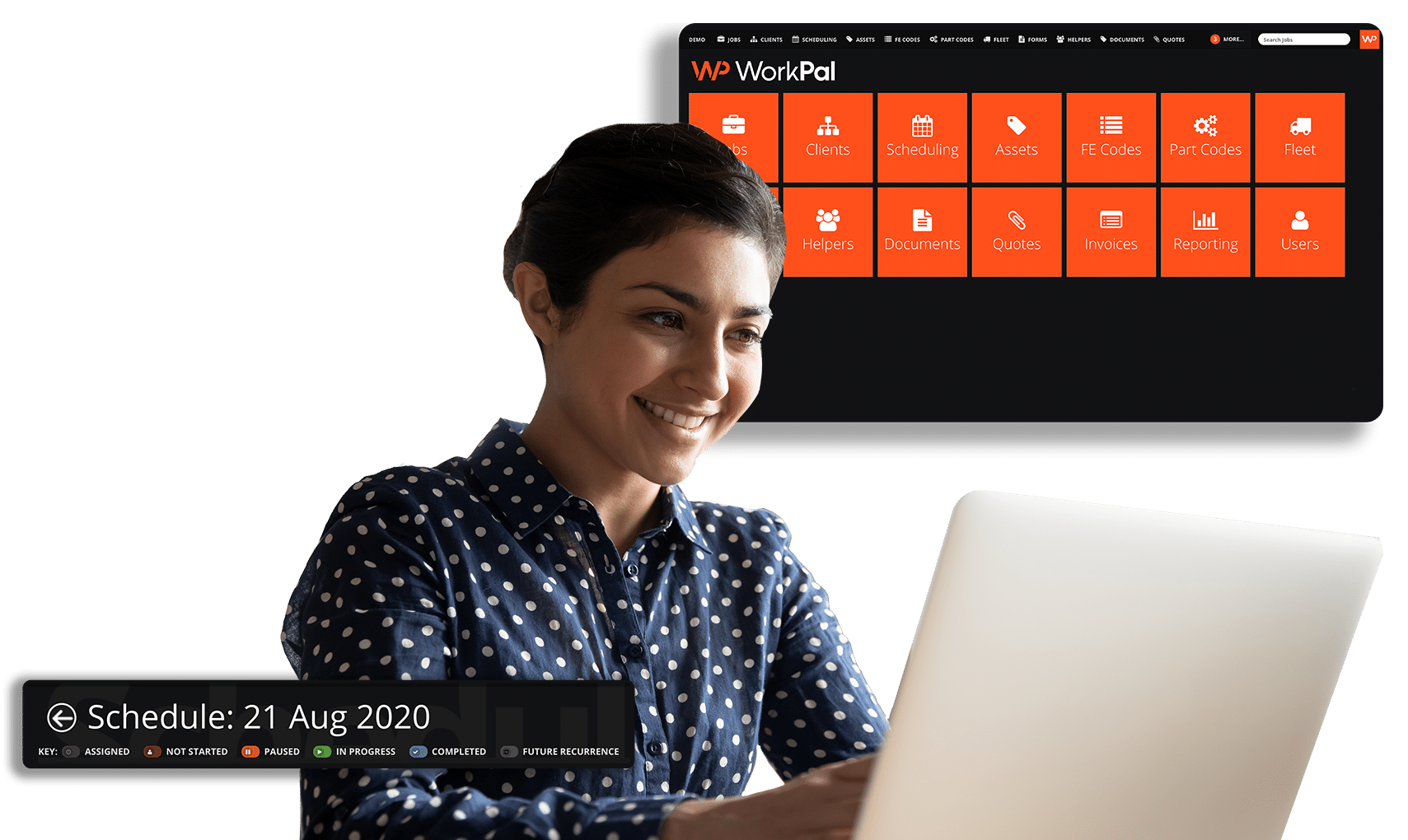 Never miss a service again
Recurring jobs can be set up within WorkPal's desktop application including the servicing of assets. This can be customised depending on the compliance requirements, for example, a service can be set to recur every year, every month or the first Monday of every month. This makes future planning easy for office and field staff and ensures your business or your client's business remains safe and compliant.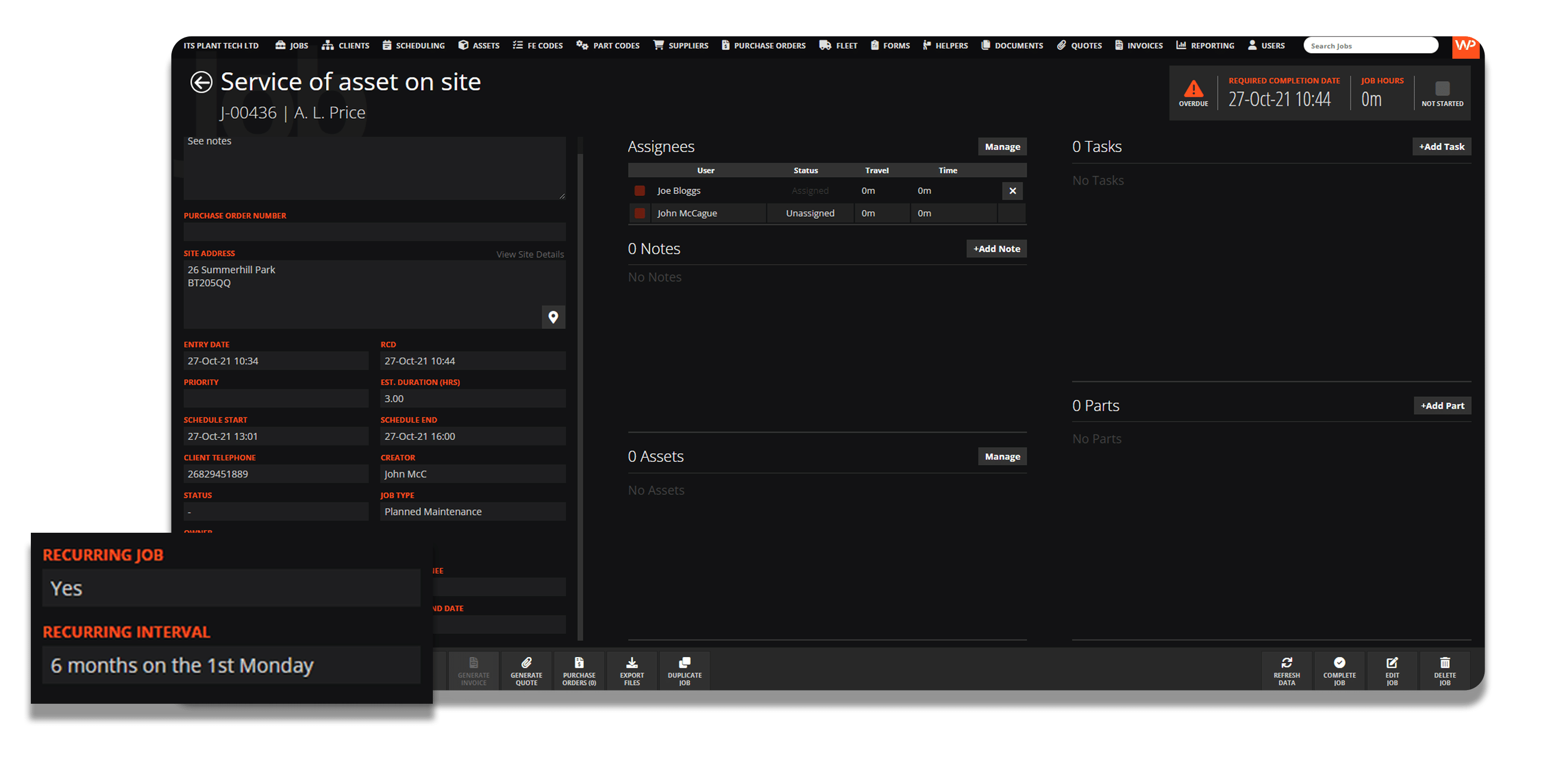 Improve profitability of jobs
WorkPal calculates hourly rates, materials used and service costs on a client-by-client basis.
Creating client jobs directly from stored quotations means all original pricing is accessible through the WorkPal system. Reporting allows your management team to keep track of the jobs profit margins continually and make changes where needed to ensure the job is successful for both your business and your client.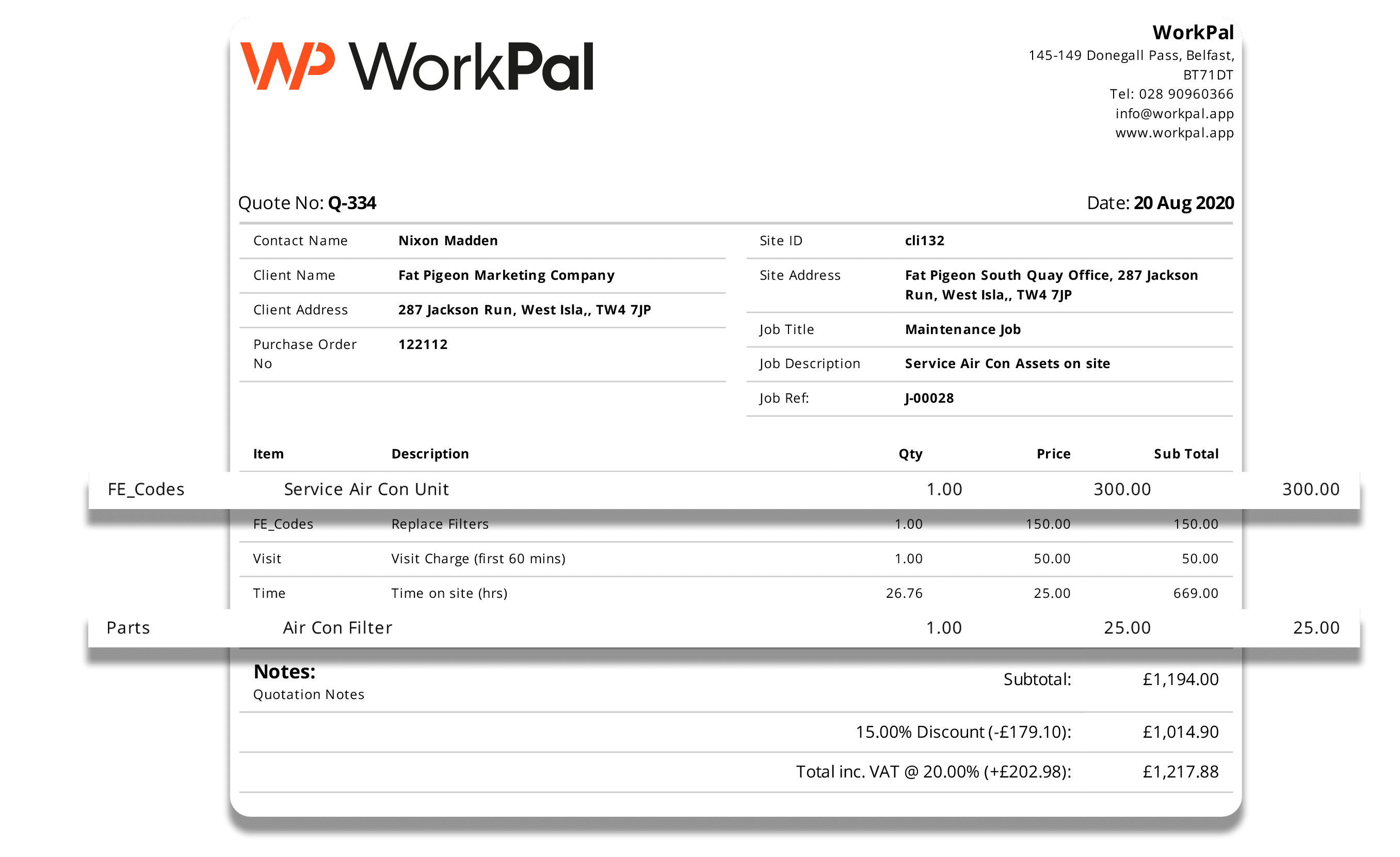 "Having the ability to store a database of assets and have a complete service history while being able to quickly scan these assets, has made a massive difference to us as a company."