Turn your paperwork digital with a form builder thats quick & easy to use.
WorkPal's designated form builder allows you to design and build your own digital forms. Take your existing paper forms and turn them digital in minutes. Drag and drop from a list of options, customise your layout and click save.
WorkPal's bespoke form builder puts the power back in your hands. It's user-friendly interface allows anyone in your office to create new forms in minutes.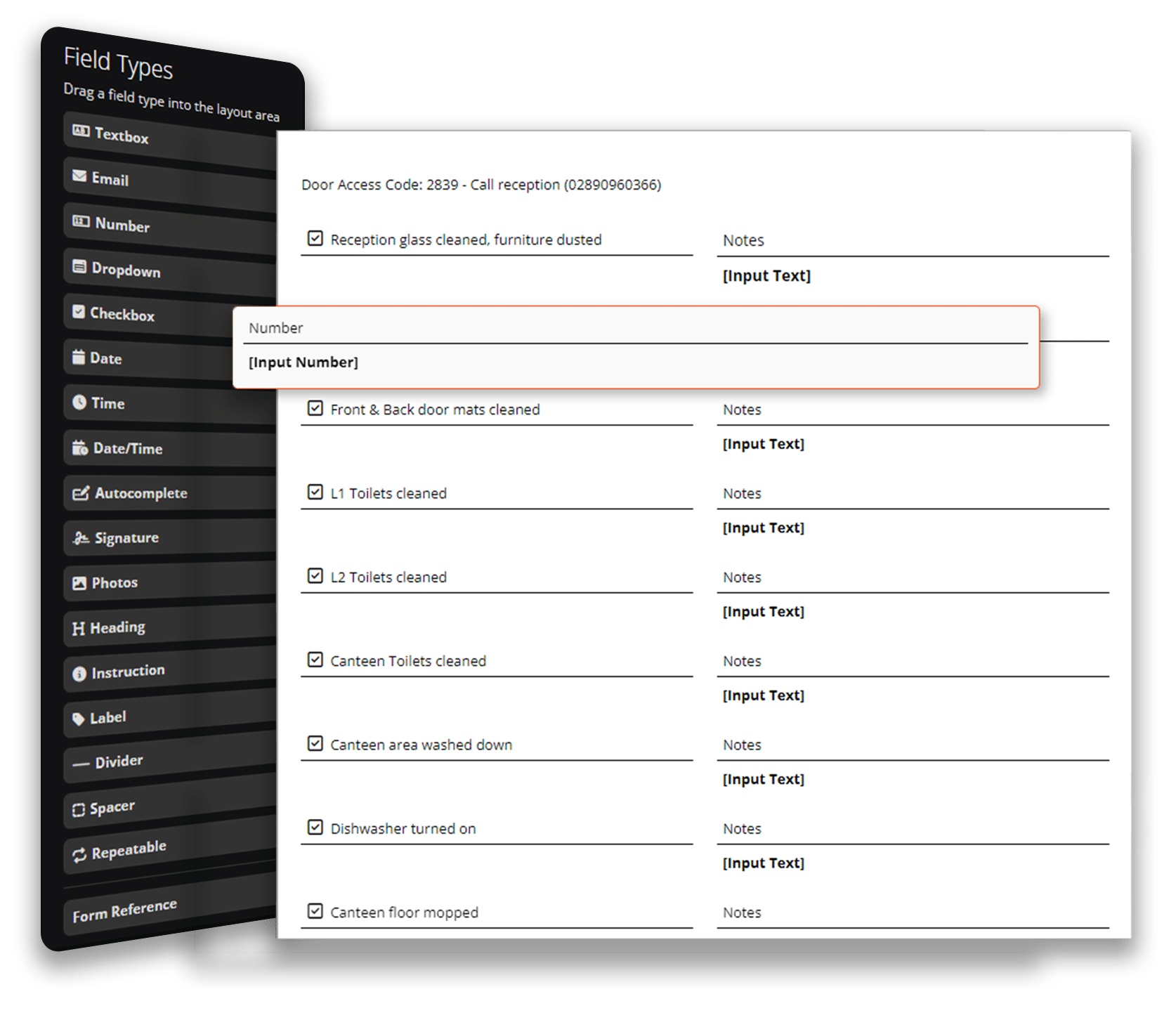 The information you need, the way you need it
Choose from a list of pre-built form fields to gather the information you need. Drag and drop your chosen fields and style them to your liking. Set required fields to ensure important data like photos and signatures are captured for compliance. You can view your preview in real-time, add your company logos and customise footer information.
Press play to see it in action ⬇
5 Ways Field Service Management Software Can Benefit Your Business.
5 Ways Field Service Management Software Can Benefit Your Business.
Gather e-signatures & photos
Easily capture electronic signatures from any device. Add before and after images for proof of works. Aid in compliance with time-dated photos.
Set compulsory form completion workflows before and after finishing a shift to ensure your engineers are collecting all the information you require for compliance.
Collect your important data and export your completed forms as a PDF file and email them directly to your customer. Attach alongside invoices for proof of works reference to speed up payments.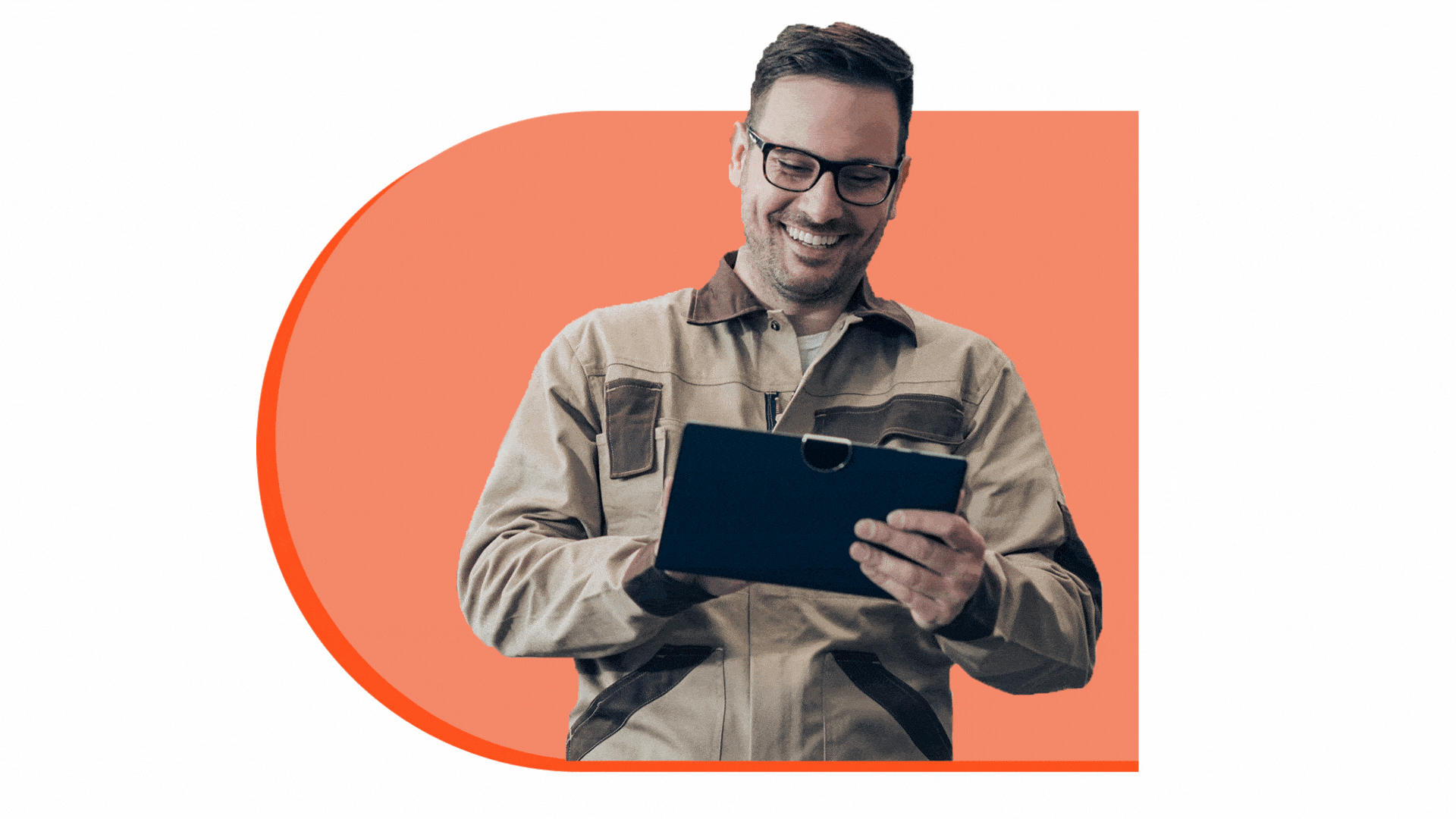 Get stuck in with 100+ form templates












Gas Regulation Checklists
"Having the ability to create your own forms from scratch with no coding experience required has been a game-changer for our business. We are able to create bespoke forms in under 5 minutes."