No matter what industry your business operates in, whether it be facilitates management or plumbing and heating, servicing equipment and machinery is essential to ensuring your processes run smoothly. Preventing breakdowns and maintaining production levels can be easily managed with software for preventative maintenance. A number of features enable an easy to follow workflow for both your back-office staff and field engineers.
Forward Planning with Job Scheduling
Preventative maintenance relies on forward planning of services at periodic intervals. With most machinery or serviced assets, a regular service is legally required for compliance purposes. This means that services must happen on a particular date. With job scheduling, office staff can plan in advance, which assets need to be serviced, on which date and by which engineer. These jobs can be scheduled weeks, months or years in advance, ensuring the resources are available to complete the job effectively.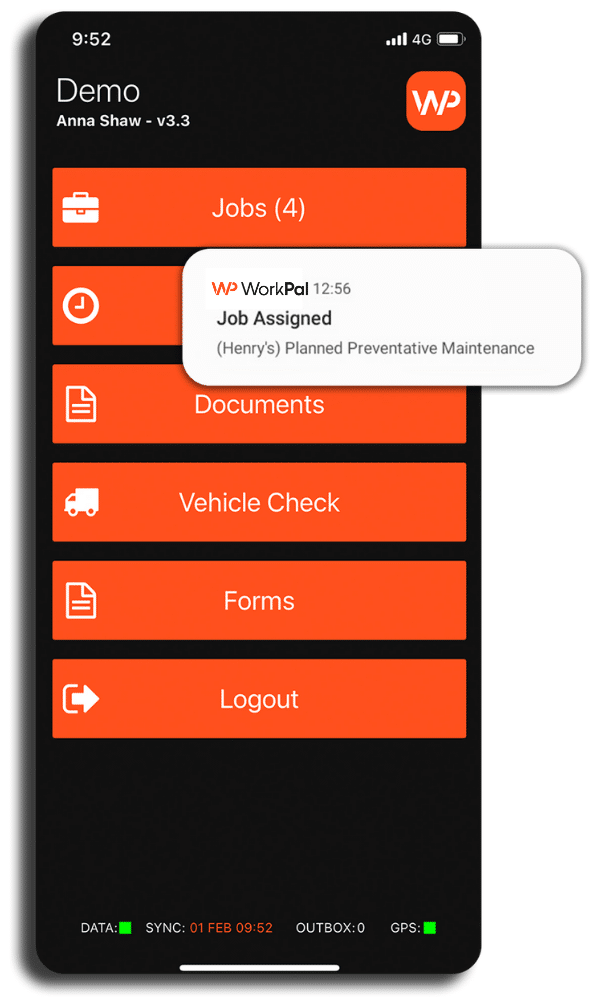 Field engineers will receive an app notification telling them they have an assigned preventative maintenance job to complete at a specific site. This stops engineers from having to travel to and from the office. Each job contains all the information needed including individual tasks, required parts and any helpers assigned to complete the job. Jobs are completed quicker and more efficiently with software for preventative maintenance.
All Your Information In One Place
One of the biggest benefits of using software for preventative maintenance is having all the relevant information in one place for both your office staff and field engineers. The service history is extremely important for engineers to see what work has previously been carried out when it was carried out and if there are any notes of a particular piece of equipment.
Asset Scanning
To make servicing easier, WorkPal's job management software gives engineers the ability to scan a QR code that is bespoke to that individual asset or machine. This makes finding information like the make or model, suitable parts or history easier and quicker to find. The engineer is able to carry out the service with all the correct and up to date information.
Using software to manage your preventative maintenance jobs is a no brainer. It will enable your teams to work much for efficiently and the chances of missing that important service are significantly reduced meaning you stay compliant.