Forecourt operator Motor Fuel Group (MFG) has unveiled plans to invest £50m into boosting EV charging across the UK this year. The announcement comes as part of a £400m investment package set to be completed by 2030. The surge in charge points will mean an increase in EV charging installation and maintenance.
In 2022 MFG successfully installed 271 ultra-rapid EV chargers across its network, deployed 31 EV charging hubs and has 175 chargers currently in construction. This year the company is set to increase this by a further 360 ultra-rapid charge points and has also revealed it has 12 additional charging hubs in construction with plans to expand on this in 2023.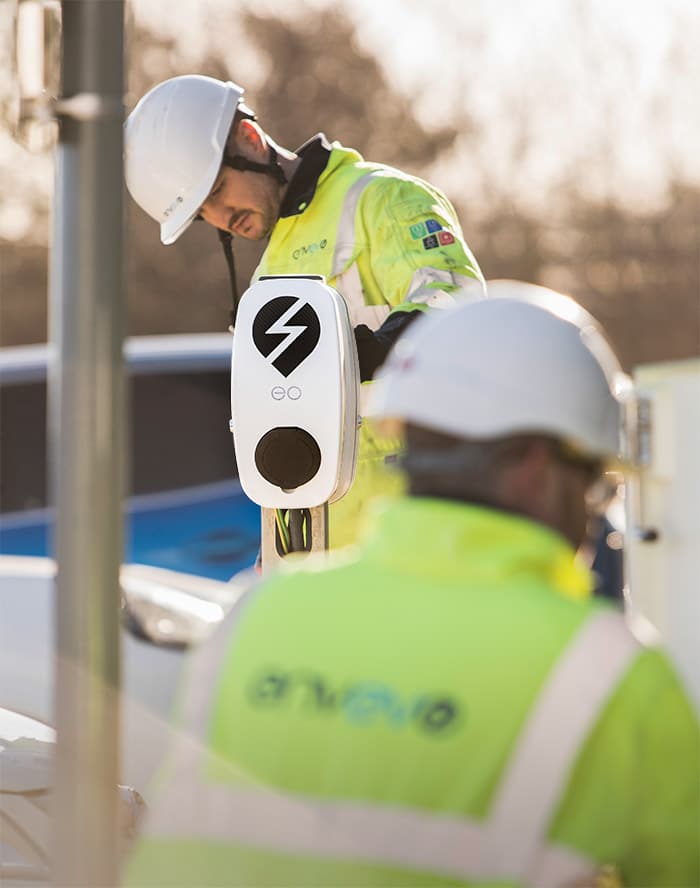 What does this mean for installation and maintenance businesses?
The demand for installation and maintenance businesses will ramp up as MFG seek to meet their annual goals. Maintenance is especially important to ensure charging points are running at optimal capacity for customers. It is recommended that charge points should be serviced every 12 months, therefore the increase in capacity will ensure more servicing jobs for businesses throughout the UK.
How can EV installation and maintenance businesses stand out from the competition?
With hundreds of EV charging installation and maintenance businesses spread across the UK, competition for tenders will be high. It is important your business stands out from others offering similar services.
There are key ways in which your business can do this. By implementing a field service software solution into your processes, you can pull together key pieces of data including SLA reports to showcase your capabilities. Software can differentiate you from your competitors by ensuring you remain compliant and by offering customers a  portal in which customers can keep an eye on jobs they have commissioned.
Having the ability to dynamically schedule field engineers at short notice will be a USP for your business. Breakdowns happen frequently, but by reactively scheduling your closest engineer means faster responses, reduced downtime and enhanced service for your customer.
Quotes can be created on-site by the engineer and emailed to the customer, who can sign off on them instantly. All of these features mean a more efficient way of working for both you and the customer.
EV charging points can be created as an asset and management easily. By scanning QR or bar codes on each asset, engineers can clearly see the service history and previous materials used for faster fixes.
As the electric vehicle trend continues to grow, so too will the need for more EV charging points to support infrastructure. Businesses which install, manage, and maintain these charge points will need to be more reactive and efficient than ever.
Speak to one of our experts to see how WorkPal can help grow your business.