Running a business that carries out services on machinery and equipment can have some reoccurring problems that are not only frustrating but can cause serious problems for field service organisations. We want to help businesses avoid these in the future and have a smooth operation when it comes to asset management with the help of our state of the art job management software. Ensuring assets are running at optimum capacity is important for income and company image. There is increasing pressure for field service organisations to offer a 24/7 service which is stretching already strained service businesses. Thankfully, there is a solution that can streamline asset management operations and make the process much easier for both office staff and field operatives. Field service software for asset management not only streamlines operations but improves cash flow, helps deliver better services to customers and offers centralised, accurate and up-to-date data for all users. So what are the 5 most common problems and how can field service software for asset management help avoid them in the future?
Missed servicing jobs
Missing jobs can become a regular occurrence if someone isn't keeping a close eye on their due dates. With a multitude of customers, businesses are already stretched scheduling engineers, especially planning months in advance. That's where software can help. WorkPal's scheduling feature allows office staff to plan and schedule engineers in advance. Service jobs can be set to reoccur as often as the client needs; should this be days, weeks, months or years. Once a service has been complete, the next can be scheduled with the same engineer assigned to make it easier. Office staff can plan operative's days should any reactive maintenance jobs come in. Notifications of the job are pushed through to the WorkPal app, allowing engineers to pick up jobs on the go.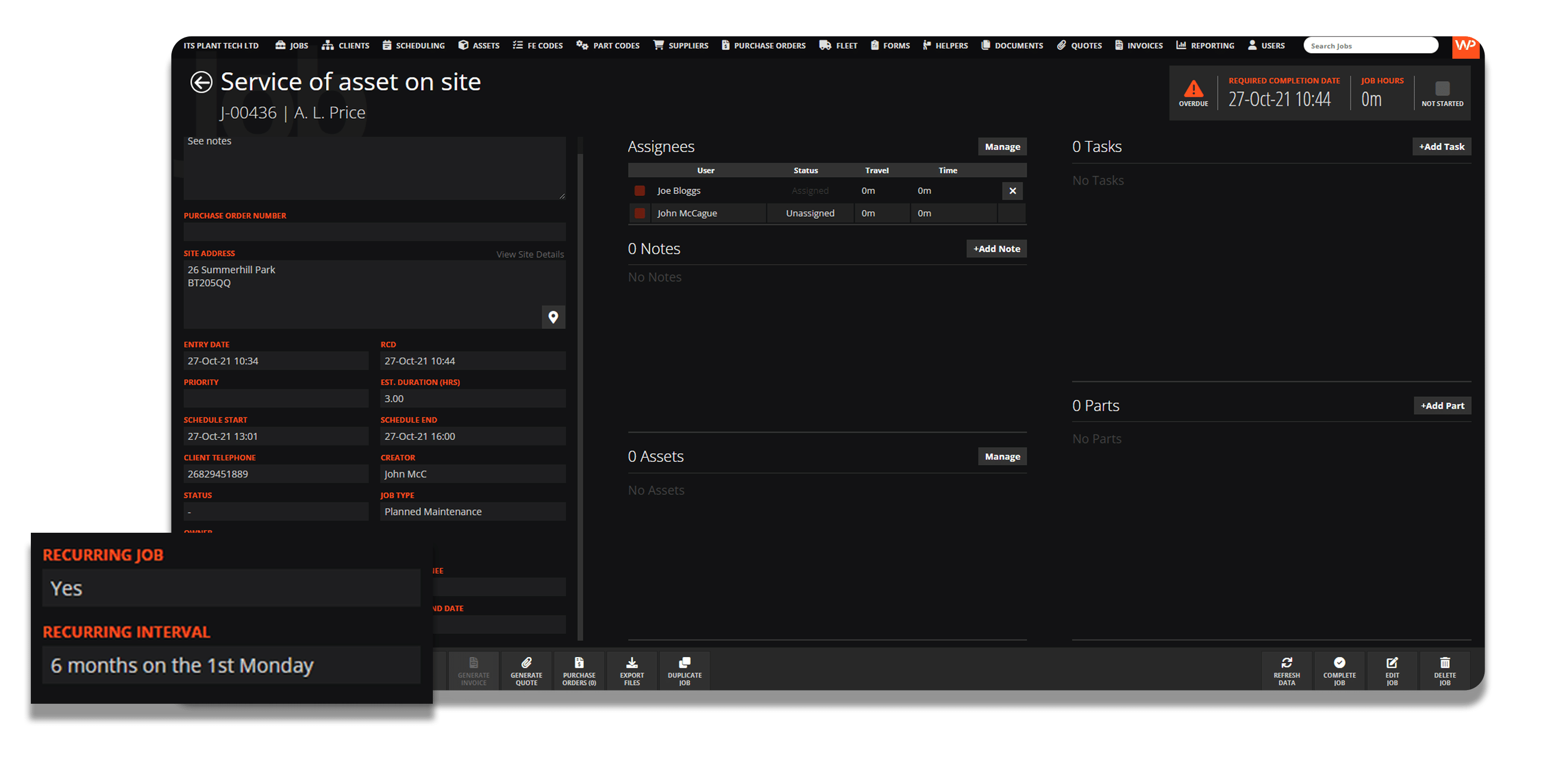 Previous Service History Unavailable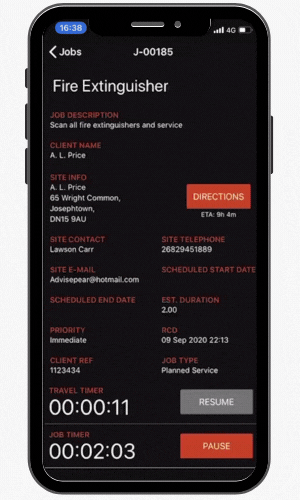 If a business is working with dockets or job sheets, these can often go missing. There is then no record of the last service, what was done, what parts were used and if there are any notes of importance. Introducing field service software for asset management collates all the servicing information in one location, all stored within the cloud and accessible from anywhere. This includes tasks completed, notes left from the previous service and any photo attached to the job. With WorkPal's QR scanning, engineers can quickly scan an asset while on-site and all the relevant information of that asset is available.
Incorrect parts ordered to complete the job
Some asset services may require additional parts or equipment to complete effectively. Having this information on file makes the process of ordering parts much easier. Staff can easily see what parts are needed and have them ordered prior to the job taking place. Improving the efficiency of a job lends to delivering a better service to clients. Jobs are completed faster and more effectively as they are planned correctly.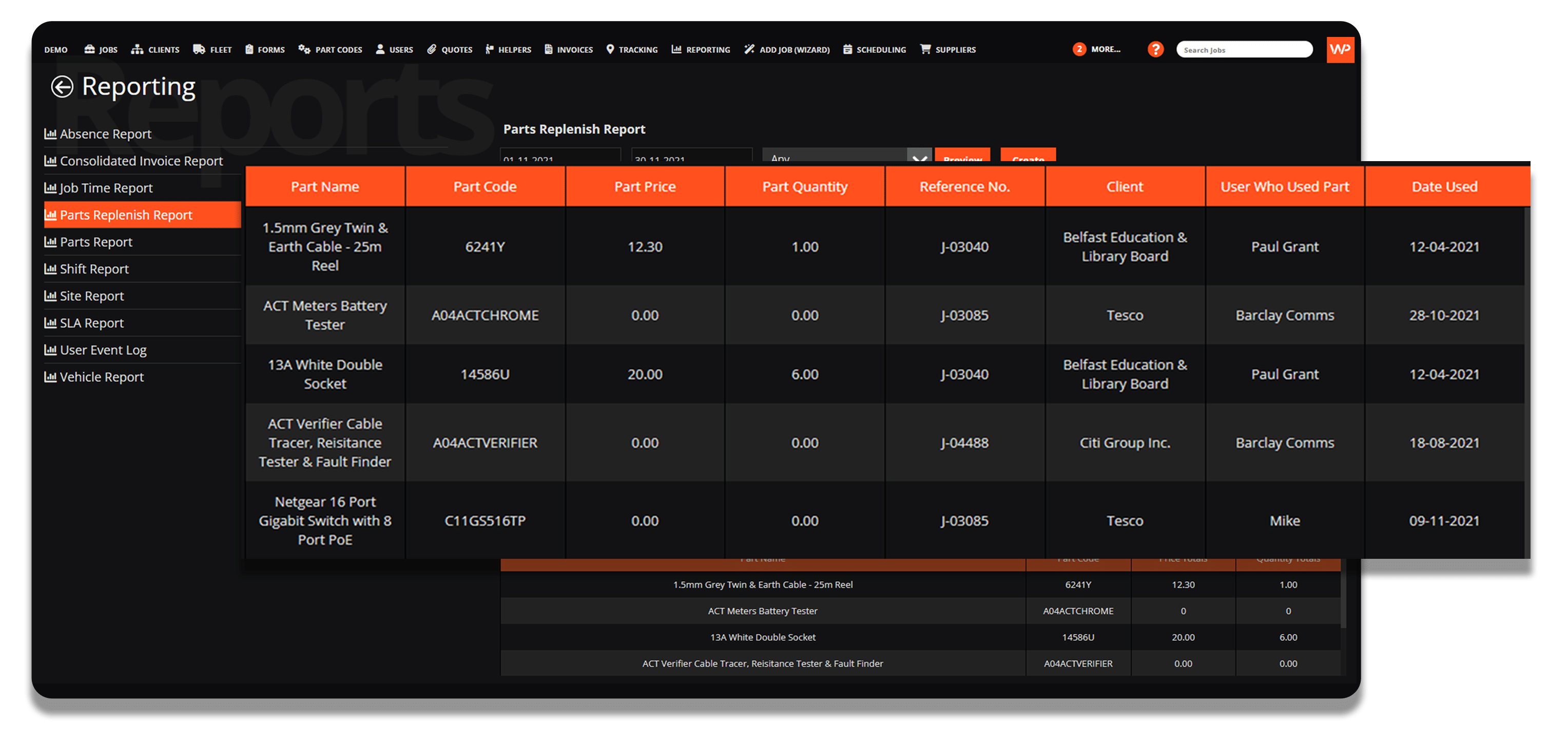 Misplaced asset servicing certificates
Businesses are now having to deal with much stricter regulations and compliance procedures, therefore ensuring they have the correct documentation to hand is important. Meeting these requirements may be a difficult task when using a traditional filing cabinet storage process. With software, all documents including certificates are stored digitally and are available to download, email or print at any time. The ease of access to these documents is a major selling point for clients as it removes a lot of the stress during auditing.
Evidence for upgrade recommendations
Often, clients will need to upgrade or replace their equipment. That's just how it goes. However, they will often be reluctant to spend the extra cash when they don't feel the need to. By having a service history and record of the number of breakdowns, repairs and cost of parts or equipment, field operatives can confidently go to a client and make recommendations based on data that can be clearly demonstrated. Doing this will save clients' downtime and money, improve relationships going forward. While there are a number of issues facing businesses that offer asset management, there is also a solution. By moving to a paperless, field service solution, businesses can improve the way they operate in the future.   Manage your assets better with WorkPal. Book a demo today >