London-based facilities management business, AM Planned Maintenance, reveals how, after 20 years, it continues to secure significant contracts in an increasingly competitive and demanding industry.
Into its 3rd generation, family-owned business, AM Planned Maintenance celebrates its landmark, 20th anniversary this year. With 2 decades of success under its belt, the business continues to go from strength to strength.  "Hard work, taking risks and making data-driven decisions," are some of the areas Contract Support Manager, Ross Giles, attributes the business's impressive accomplishments.
Specialising in reactive building fabric solutions across the hospitality, retail, and corporate sectors, AM Planned Maintenance works with various clients, covering over 2,000 sites across Central and Greater London. Over 30 field engineers operate 24/7 to provide customers with unbeatable service and first-rate results no matter the size of job. With work ranging from minor repairs to large-scale refurbishments, the business responds swiftly to resolve any issues with minimum disruption.
In 2018, AM Planned Maintenance made the decision to expand geographically and increase its current volume of work. With an upsurge in local competition, the business needed a way to differentiate its services and stand out.
After months of back and forth with an alternative solution, Contract Support Manager, Ross Giles, discovered WorkPal, a field service management solution that streamlines operations and improves productivity, and "the rest was history".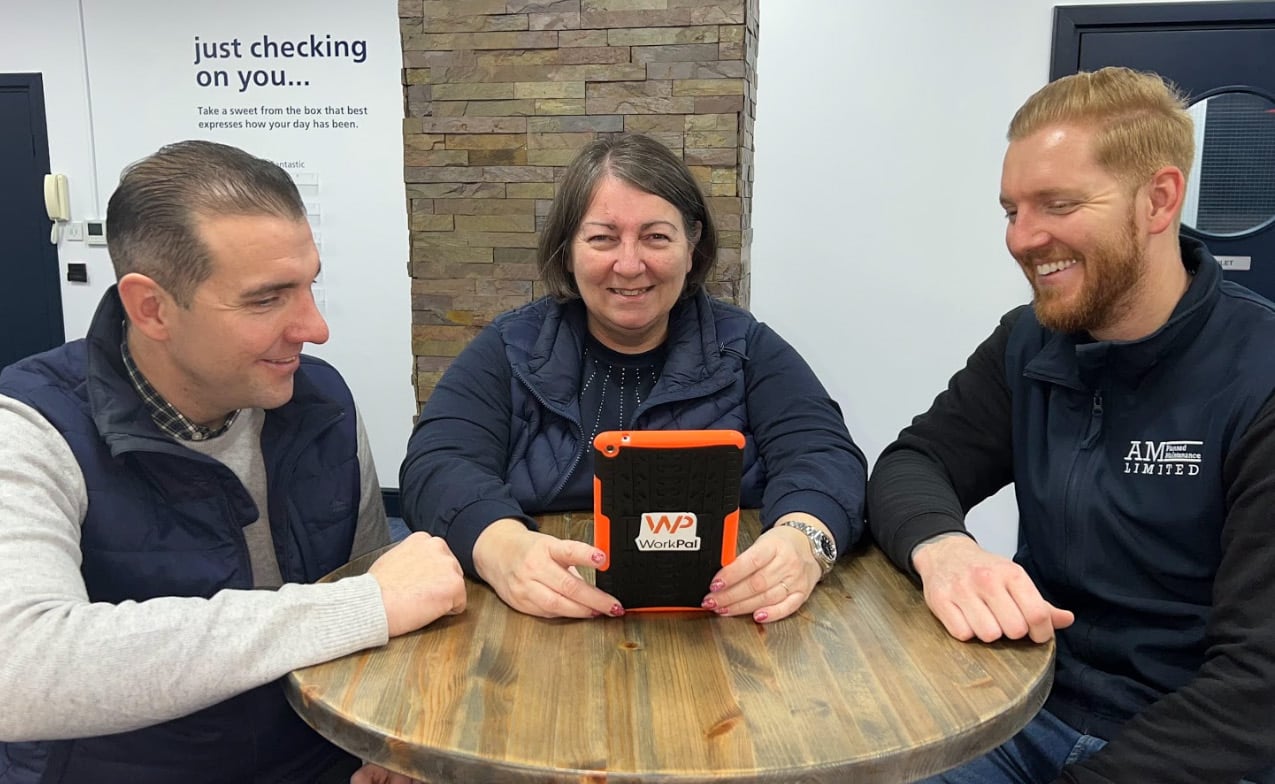 Ross explains, "We wanted access to real-time data, streamlined and presentable reporting and somewhere we could store digital paperwork, without the risk of it being lost or damaged throughout the course of an engineer's day. Initially, we struggled to find a system that worked for us, however, when we discovered WorkPal, it aligned with our goals and was compatible with other areas of our business."
The new infrastructure and processes allowed the business to work more efficiently and provide clients with market-leading service times.
"With our work heavily concentrated inside London, it is crucial to provide our engineers with the best routes that get them from job to job efficiently and hit client-provided SLA's. Over the course of a year, our engineers save approximately 274 working days by using the WorkPal Maps option."
As well as the significant time saving, engineers also save on fuel when travelling between jobs. "With the cost of fuel being as high as it currently is, it's imperative to make savings wherever possible. This means we can avoid passing inflation onto our clients and remain as cost competitive as possible," says Ross.
Office productivity has also seen an increase. Prior to introducing WorkPal, office staff had to manually pull together information to create client reports; a time-consuming task and inefficient for customers. Now, WorkPal generates reports in seconds which can be downloaded and emailed to the client or added to their client portal.
WorkPal's Business Development Director, Ian Megahey says, "We've been working with facilities management businesses for over 10 years. It is a very successful industry for us and one we see real potential in. When Ross and the team joined, they were still using traditional paper-based methods. WorkPal helped transform how the whole business operated, from capturing data on-site to automating the invoicing process; it was a complete infrastructure overhaul. The WorkPal features have enabled the business to gain an edge over its competitors, saving money and provide exceptional service. We are delighted Ross trusted WorkPal to help take AM Planned Maintenance to the next level in terms of expansion."
During the implementation process, which Ross described as "swift and painless", the business tested the WorkPal app in the field, assigning and completing jobs. "The feedback was a resounding yes from the engineers. The simple, easy-to-use desktop app is exceptional. It does exactly what it says on the tin, which is what impressed us the most."
"Our engineers took to the system well. Of course, there are a few with an aversion to change but we held in-house training sessions to educate and encourage them to see the benefits of making the switch. The cheat sheets and slides from our onboarding support contact have been very helpful."
Ian says, "It's important to have buy-in from your entire workforce when implementing a solution like WorkPal. By showing engineers and office staff the benefits that the system will bring to their day-to-day operations, they become invested in making the change a success going forward."
WorkPal's implementation and support teams are on hand to resolve any queries, give recommendations or offer guidance. "It's important WorkPal works for you", highlights Ian. With a team of in-house developers, WorkPal can provide custom forms and reports to ensure you are collecting and seeing data how you or your customer needs.
Since the initial implementation of WorkPal, AM Planned Maintenance has increased its user numbers by 160% with plans to increase users by a further 40% in the coming months. "The support aspect was important to us," explains Ross. "The team at WorkPal have been fantastic right from the beginning. We have had instances which required urgent action, and these were resolved quickly and effectively."
With sights set on geographical expansion, AM Planned Maintenance has already started increasing its workforce in the South with a forecasted 8-10 additional engineers planned for the new year to meet the increasing demand.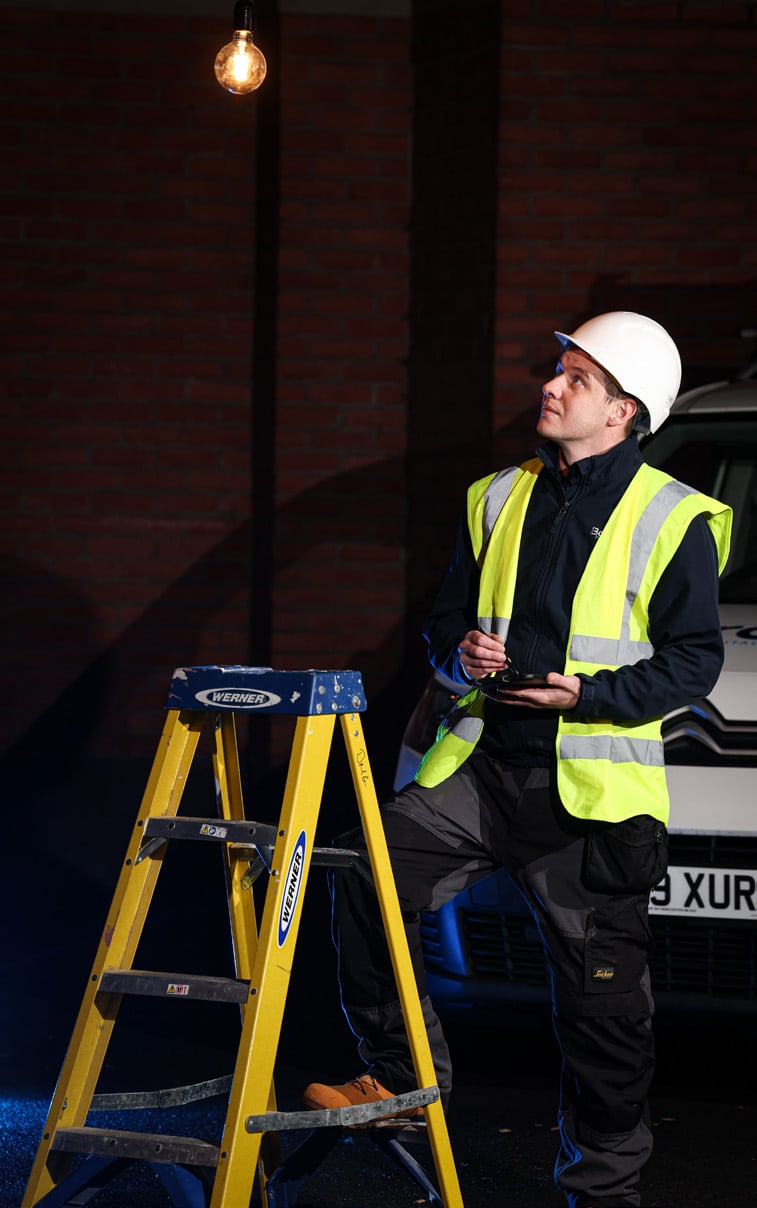 "Recent contractual wins mean and an increase in new work orders arriving from the South Coast means we require more engineers out on the road. We already have 3 which are strategically located south of the M25 which enables faster response times to customers, and we hope to increase this further in 2023."
And although the business has seen great success with new business in recent years, it remains firmly focused on continually improving services for existing clients. "We are a business that delivers all of its work in-house," says Ross, "and once we sign a contract with a client, we will deliver that to them in the best way possible."